When your kitchen is clean and organized, you feel like you can finally breathe. Here are 6 creative ways to solve your storage problems using real IKEA products.
1. RASKOG Rolling Cart
Small rolling carts can be used to group small items and extra pantry items together. What's special about the RASKOG cart from IKEA is that it can roll into small spaces, therefore maximizing kitchen storage space. It is also surprisingly sturdy for its size.
Photos by digsdigs.com
2. BILLY Bookcase
Using this bookcase, you can create a DIY kitchen island perfect for storing your favorite cookbooks, snacks, and other supplies. Add extra Billy bookcases in the kitchen as shelf storage for anything else you may want easy access to.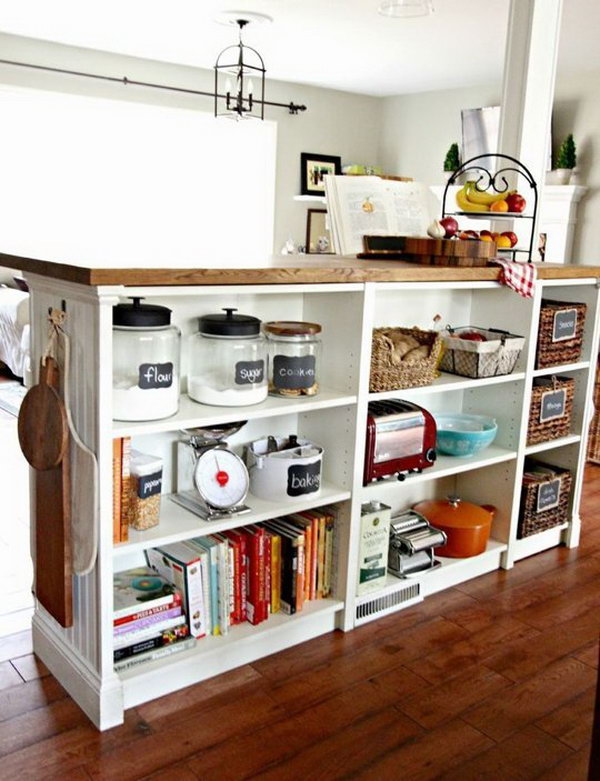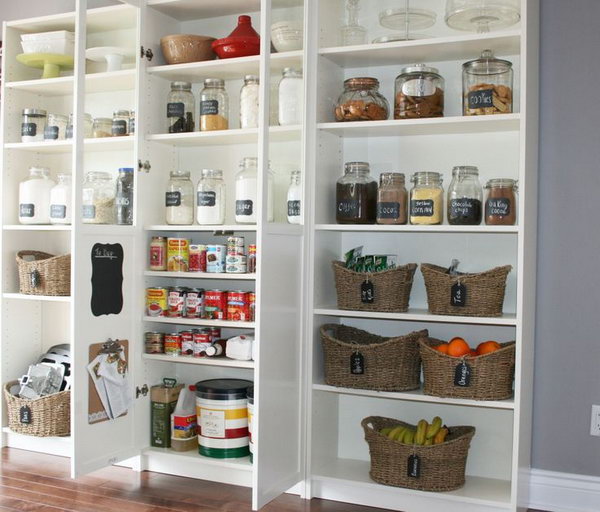 Photos by nowathomemom.com
3. Custom-Built Cabinets
When you ask us to renovate  your kitchen, we can custom build the cabinets you want. Cabinets can even be doubled up as a credenza for displaying your finest china and silverware.
Photos by nalleshouse.com
4. MOSLANDA Picture Ledges and RAJTAN Jars
IKEA MOSLANDA picture ledges can be both spice holders and art displays.  If you want the ledges to look even more organized and beautiful, place RAJTAN jars in them. Just make sure the sizing is right before you buy.
Photos by DuhBe and iheartplanners respectively.
5. GRUNDTAL pieces
It's important to organize utensils by function. GRUNDTAL pieces from IKEA can be combined to utilize backsplash space with this unique utensil holder.
Photo by IKEA
6. SEKTION DRAWERS
It's smart to store your cookware in one organized drawers so that you don't have to spend time looking for it anymore. Sektion pullout drawers are perfect for storing cookware and utensils easily. If you invite us to makeover your kitchen, we can customize the drawers to fit your specific needs.
Photo by kitchen.laviesenior.com
Which solution was the best? Let us know in the comments down below! If you would like an IKEA kitchen of your dreams, contact us while there are still open spots. The IKEA sale (up to 20% off)  is going on NOW, so don't wait until it's too late.